BOOKING TERMS AND CONDITIONS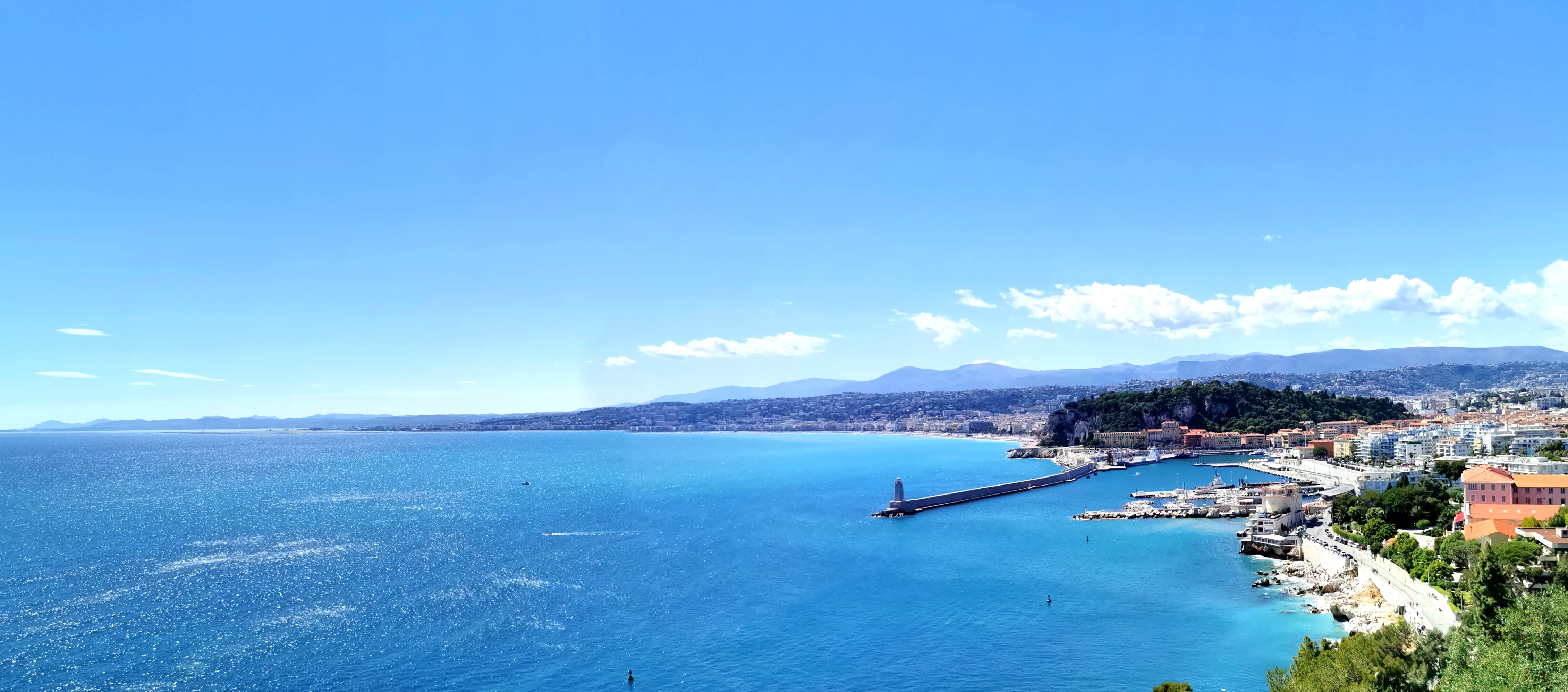 GENERAL CONDITIONS OF SALE OF THE BOOKING-GUYS.COM WEBSITE FOR USER(S)
These terms and conditions "T&Cs" are between BOOKING GUYS SAS ("us", "we" and "our") and the user-s who book any of the accommodation offered for short-term rental by BOOKING GUYS SAS (the "Accommodation") by one of BOOKING GUYS SAS's vacation rental sites such as www.booking-guys.com, or its partners Airbnb, Booking.com, Expedia, HolidayLettings, Tripadvisor, Abritel-Homeway , ... (the "Site").
Each of these reservations is mentioned in the rental agreement as a "Reservation".References to "you" or "your" are references to the person making the reservation and all members of the user group. All reservations are subject to the rental contract.
This Rental Agreement and our confirmation email contains the entire agreement between you and us and forms the basis of your agreement with us. We therefore thank you in advance for taking the time necessary to read it carefully. Nothing in this rental agreement affects your customary legal rights. The payment third parties we use for your booking are PAYPAL (Europe) S.à rl et Cie, SCA (RCSLuxembourg B 118 349) (hereinafter referred to as "PayPal") and STRIPE Europe, Ltd, a company incorporated under Irish law, located at 1 Grand Canal Street Lower, Grand Canal Dock, Dublin, Ireland (hereinafter referred to as "STRIPE") .
You can book a property with us by making the payment specified in the initial quote provided by us through the Website (the "Quote") together with the booking fee to BOOKING GUYS SAS. Once your request has been accepted, and the payment has been made, your reservation request will be validated.
The reservation must be made and this Rental Agreement will be effective once the reservation fee and the initial deposit of 25% (as defined below) or full payment has been received by BOOKING GUYS SAS and that you have received an email confirming the booking, including the cancellation policy (as defined below); or deliver to us a booking request form via the website ("Booking Request Form") and pay full payment or initial deposit for the property, together with the Booking Guys SAS booking fee. This deposit may vary depending on the cancellation conditions chosen and the booking platform used. If the stay begins less than 14 days, the total rental amount will be due at the time of booking. If the quote form or reservation request requires you to make full payment, you will be required to pay the total amount of the reservation and the reservation fee to BOOKING GUYS SAS in accordance with the due date; or pay an initial deposit (the "Initial Deposit") followed by a balance payment (the "Balance"), then you must make two payments to Guys SAS Reservations within the prescribed time.
You will be required to pay the applicable security deposit (the "Damages Deposit"), fees and/or other charges (the "Other Charges") as set out in the confirmation email as part of your payment in full or your payment of the balance. cleaning (if applicable). We invite you to carefully check the details of the quote or reservation request form before making any payment to BOOKING GUYS SAS concerning your rental, as well as the confirmation email and inform us immediately of any errors or omissions. When making your reservation, you will pay a deposit by credit card via our trusted third party Stripe Ltd which records the method of payment in order to be able to debit the balance automatically at the end of the period allowed to cancel the reservation. In the event that the payment of the balance is made impossible (invalid card, insufficient funds, etc.), the customer will have 48 hours to regularize otherwise the reservation will be canceled and the deposit retained.
A processing fee of €30 may be charged in the event of non-payment. If you cancel or modify your reservation or if you need to cancel or modify your reservation, please write or email us as soon as possible. The link to your booking page in the confirmation email will also allow you to make a cancellation request through the website, however, you will need to contact us prior to cancellation in this manner.
A cancellation or modification will not take effect until we receive confirmation from you. The cancellation policy described in your confirmation email ("Cancellation Policy") applies to your reservation and BOOKING GUYS SAS will refund any sums due to you, in accordance with the cancellation policy agreed in this contract and/or in your booking confirmation email. In the event that the balance of your reservation has not been paid in accordance with the deadlines set out in the cancellation policy or you do not arrive at the property within 24 hours of your scheduled arrival date without notifying us, we will be entitled to treat your reservation as being canceled by you and the cancellation policy will apply, in this case only the cleaning costs and tourist tax will be reimbursed.
Booking Changes, Cancellations and Refunds
Hosts and Users are responsible for all reservation changes they make on the reservation center www.booking-guys.fr or instruct BOOKING GUYS User Support to perform and agree to pay all Listed Prices, Host Fees or Additional User(s) Fees and/or any Taxes associated with these Booking Changes.
Users may cancel a confirmed reservation at any time, subject to the cancellation conditions indicated before the validation of the reservation by the user. These conditions are specific to each accommodation as mentioned in the confirmation email.Except in extenuating circumstances, all amounts of the Total Fee due to the Host under the applicable cancellation terms will be paid to BOOKING GUYS If canceled after the Free Cancellation Period, only incidental charges ( cleaning, tourist tax, etc. will be reimbursed. If a Host cancels a confirmed reservation for a real and serious reason objectively preventing the progress of the stay, the user will be fully reimbursed for the total costs paid for this reservation.In some cases, BOOKING GUYS may allow the User to apply the refund to a new reservation, in which case a credit will be allocated to the User at the User's request. In some cases, BOOKING GUYS may cancel a pending or confirmed reservation on behalf of a Host or User and issue the appropriate refunds and payments.Such a cancellation may be decided for reasons such as an attempt at fraud, identity theft, non-compliance with the internal rules of the accommodation, etc. If a user who books Accommodation encounters a rental problem (non-compliant advertisement, unavailable or missing equipment), BOOKING GUYS may decide to reimburse the User for all or part of the total costs in accordance with the User reimbursement policy.
Sometimes unforeseen events occur and we have to make changes or, very rarely, cancel reservations.If this happens, we will contact you within a reasonable time and inform you of the cancellation or modification of your reservation. If such an event occurs, BOOKING GUYS will offer you a relocation solution as a priority, it is specified that if the user does not wish relocation, the refund request will be processed. If we cancel your reservation, BOOKING GUYS SAS will refund the fees you have already paid to BOOKING GUYS SAS. However, we will not be responsible for reimbursing you for any costs you have paid to any third party in connection with your holiday (including, without limitation, travel, entertainment, activity or assurance).
Force majeure
In certain cases, BOOKING GUYS may grant an exemption from cancellation fees to the user forced to cancel his stay for real and serious reasons (proven health problem preventing the user from travelling, death of the user who made the reservation in his name or of one of the participants declared to the trip, ….). Any travel restrictions imposed by the country of which the user is a national and linked to health reasons cannot be considered as a legitimate reason for cancellation free of charge.BOOKING GUYS reserves the right to accept or refuse any request that is not sufficiently justified without any recourse being possible for the user. The user must send his request by email to contact@booking-guys.com no later than the day scheduled for the start of his reservation. For this policy to be applicable, the event giving rise to the cancellation of the trip must be unforeseeable and external to the facts of the user.
The Force Majeure Policy is intended to protect users and hosts against unforeseen events occurring after booking.Now that COVID-19 has been declared a global pandemic by the World Health Organization, the Force Majeure Policy no longer applies because COVID-19 and its consequences are no longer unforeseen or unexpected.
When booking, remember to carefully read the cancellation policies set by the host and consider choosing an option that offers flexibility. In this sense, each user should ensure the feasibility of his trip and the restrictions and rules in force at the time for the planned travel dates.The party affected by a case of force majeure will immediately notify the other party by email or by any other means, confirmed by registered letter with acknowledgment of receipt by producing supporting documents. The other party reserves the right to verify and verify the reality of the facts. In the event that one of the parties invokes a case of force majeure,
it will make every effort to reduce as much as possible the harmful effects resulting from this situation.
Application of the general conditions of the platforms by accepting the conditions of BOOKING GUYS: The parties accepting these general conditions are deemed to accept the general conditions and conditions of use of booking platforms such as Airbnb or Booking.com, ... not exhaustive).
It is hereby specified that only reservations made directly on the BOOKING GUYS website are subject to these conditions. When they come from a platform, it is the conditions of the latter that apply. BOOKING GUYS may nevertheless decide to offer more favorable conditions if it considers that other solutions are more suitable. In the event of a change in their general conditions, users of BOOKING GUYS are deemed to accept them. In any case, BOOKING GUYS cannot be held responsible for changes imposed by its partners, particularly in the conditions for reimbursement or cancellation of reservations.
The arrival and departure times for the accommodation you have rented are clearly defined in the product sheet and in the summary of your reservation. In the event of a delay, you will need to contact the person whose contact details are given on the booking confirmation email so that alternative arrangements can be made.If you don't, you won't be able to access the property. On the other hand, if you are unable to reach your holiday accommodation before noon the day after the scheduled arrival date, and without having previously informed our team or the person in charge of your reception, we will be in the obligation to treat your booking as having been canceled by you and we shall be under no obligation to reimburse you via BOOKING GUYS SAS for any charges already paid to us. Please see our cancellation policy for more details.
YOUR OBLIGATIONS
• You agree to abide by the rules set out in the description of the reserved property and any other regulations specified at the location of your rental by us, or the owner. These rules must be respected by your whole group.
• You agree to keep and leave the property and furniture, including items such as cooking equipment, crockery and glasses clean and in good condition.
• You agree not to cause damage to walls, doors, windows and generally to any other part of the property, or to do anything that may reasonably be regarded as a nuisance or inconvenience to us or to any other occupant of adjacent or neighboring properties. • You agree to take all necessary measures to protect your personal property present in the property.
• You agree to ensure that each member of your party is covered by comprehensive travel insurance (including cancellation, flight delays, loss and damage to baggage and other property) and health insurance (including evacuation and repatriation cover).
• You agree to respect the number of people authorized in the rental, as indicated by you when booking. You will not be allowed to significantly change the composition of your party while staying at the property. Some of our rentals allow the presence of pets.Please check this information either in the description of the accommodation or with our team. In the case of accommodation that does not allow pets, we reserve the right to refuse you access to the property, or may require you to vacate it. We will treat any of these circumstances as a cancellation of the booking by you and we will be under no obligation to refund you for any charges already paid to us in these circumstances. Any possible commercial gesture will be at our sole discretion.
• You agree to allow access to the property to any member of our team or to any person duly authorized by the owner and at all reasonable times to allow us to carry out maintenance or urgent repairs. If necessary, we will provide reasonable notice and minimize the impact of this inconvenience during your stay. That it is specified in this respect that in the event of an emergency, the owner gives full power to BOOKING GUYS to access the property with or without the presence of the owner.
We will ensure that your stay goes perfectly in your vacation rental. If, however, you encounter difficulties in using the equipment or notice malfunctions, we will make every effort to ensure that corrective measures are taken as soon as possible. It is essential that you contact us if a problem arises so that we can quickly resolve it. It is often extremely difficult (and sometimes impossible) to resolve issues properly if we are not notified promptly. We invite you to contact the person in charge of your accommodation or our team for any questions relating to your arrival at the premises for any comments.Complaints of a contextual nature (for example, in relation to the preparation or the heating of the property) will not be able to be dealt with by us if they are reported during your stay.
If, despite our best efforts, your complaint could not be resolved, totally or partially, we invite you to write to us or send us an email with all the details within 28 days of the end of your reservation (do not hesitate to attach photos to your request). Our team will process your request as soon as possible.We nevertheless point out to you that our liability except for losses you suffer as a result of us acting in breach of this booking contract is strictly limited to the amounts received by us in relation to your booking. We cannot be held responsible for any personal loss or damage resulting from the breach of this contract. Your rental is granted as a private customer, whether it is a leisure or professional stay. `
We cannot be held responsible for any professional harm. To avoid any subsequent litigation, you will find the list of exclusions to the contract below:
• Any dispute opposing you directly to the owner of the accommodation;
• Any malfunction relating to a payment made through a third-party payment service provider;
• The rejection of a payment from your financial institution or by the payment third party used to make your online purchase.
This is in no way intended to exclude or limit in any way our liability for death or personal injury caused by our negligence or fraudulent misrepresentation; or for any matter for which it would be unlawful for us to exclude or limit, or attempt to exclude or limit, our liability.
This contract is governed by the laws in force in France (including non-contractual obligations arising from or in connection with this booking contract). Any dispute between you and BOOKING GUYS SAS will be handled exclusively by the courts of France.
Your reservation or the rights and liabilities under this Rental Agreement to another person are expressly prohibited without our prior written consent. If at any time any part of this Booking Agreement is held to be unenforceable for any reason under any applicable law, that part shall be deemed omitted and the enforceability of the other parts shall in no way be affected by such omission.
This Rental Agreement, together with the Cancellation Policy and our confirmation email contains the entire agreement between you and us relating to the Rental of the accommodation you have booked and supersedes all prior agreements, arrangements or discussions between you and us, whether orally or in writing.
No representation, commitment or promise made implicitly or explicitly in the negotiations between you and us, before receiving the confirmation email, except as expressly stated in this reservation contract, can not be considered as contractual elements.
Similarly, neither party will have a right of recourse in respect of any misrepresentation made by the other on which that party has relied to enter into this Booking Agreement (unless such statement was made fraudulently) and that party's sole remedy shall be breach of contract provided for in this Rental Agreement. We will not be in breach of this Booking Agreement, or otherwise liable for any failure or delay in performance, resulting from circumstances beyond our control, including, without limitation, flood, fire, explosion or accident.
Update date: 19/01/2022